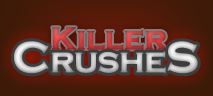 HD Requirement:

Computer Requirements HD file sizes are quite large and will consume a lot of memory. A good video card and at least 1GB of RAM should be considered a requirement to play this video. Shared video memory should work if you have enough RAM memory. DO NOT try and stream this file. Download it first then play it. If the video stutters you might not have enough available memory and might have to close other programs.

Ace & Buffy - Playful Domination

---

Intro:

Cute, fit Buffy can handle most women, but big sexy Ace is a strong 5-10, 185-lb purple belt in jiu-jitsu.

17 Oct 2016
Missfit Tess vs Nic

---

Intro:

He may be twice her size, but Nic gets the business from the strong little Missfit.

02 Sep 2016
I'm Gonna Shut That Mouth, Part 1

---

Intro:

Big Emi (5-7, 175) enjoys dismantling mouthy little "men". And as some of you already know, Little Jonni has way more mouth than guys 10x his size.

01 Sep 2016
Jolene vs Nic, Part 2

---

Intro:

Jolene continues her brutal artistry vs Nic.

31 Aug 2016
Buffy vs Kelli Crush, Part 2

---

Intro:

Kelli takes Buffy's back and clamps on a tight bodyscissor, but the tenacious Buffy refuses to submit.
Beatdown Boy

---

Intro:

Jolene may be the sexiest woman alive, but she's also one of the most sadistic. Mouthy little Krrrs finds that out the hard way as Jolene makes him her personal dummy as a result of his non-compliant behavior. The strikes are all real: smacks, groin kicks, and foot stomps. Add in chokes and scissors and this was a terribly brutal scene. Spoiler alert - Krrrs is left lying helpless when she finishes with him. We called a friend to come take him home and he was not able to shoot the following day.
Buffy vs Kelli Crush, Part 1

---

Intro:

Newcomer Kelli Crush (5-0, 130 lbs) takes on sexy fitness vixen, Buffy (5-6, 132 lbs) Category: "playful competitive"
What's It Gonna Be, Coach?

---

Intro:

Ivy is the new recruit for the wrestling team, but she hates doing cardio. Coach Dirk is a conditioning tyrant, and decides to teach the young Ivy who is boss. And he almost succeeds. Ivy is strong as and her big muscles take it to Coach Dirk.

25 Dec 2015
Must Pay To Play

---

Intro:

Big Tinah certainly lives up to her name. While working out, she notices wimpy little Connor checking out her big, badass muscles and decides to tease him a little. Next thing he knows....
Monica vs Brian 3

---

Intro:

He never stood a chance.

15 Oct 2015
White Mamba's Legjail, Part 3

---

Intro:

"Do you want more?" "Oh, 'no' means 'yes'" she taunts the little man as she clamps his head in her vice.

30 Sep 2015
White Mamba's Legjail, Part 2

---

Intro:

The torturing of Spike continues.

30 Sep 2015
White Mamba's Legjail, Part 1

---

Intro:

Watch and wince as White Mamba wraps her massive pythons around Spike's head and begins crushing him to death.

30 Sep 2015
Rapture vs White Lightning

---

Intro:

This is a competitive battle between 2 of the most ripped women you'll find. (from the "Rapture Rules" VOD)

15 Sep 2015
Jolene vs Nic, Part 1

---

Intro:

Jolene Valkyrie, the 5-8, 130-lb lithe, muscular pinup model makes her Killer Crushes debut in a submission match vs 6-0, 190 lb Nic. Jolene may be a lot smaller, but has the ability to focus all her power into her holds.

12 Sep 2015
Celeste Spanks Spike

---

Intro:

More often than not, the guys in our videos have more mouth than fighting skills and Spike is no exception. More often than not, the guys in our videos have more mouth than fighting skills and Spike is no exception. More often than not, the guys in our videos have more mouth than fighting skills and Spike is no exception. More often than not, the guys in our videos have more mouth than fighting skills and Spike is no exception.

09 Sep 2015
Ace vs She-Hulk

---

Intro:

At a combined 11 feet 8 inches and 370 lbs of solid muscle, this is probably the biggest matchup we've ever had. 5-10, 185-lb She-Hulk is every bit as strong as her name would imply. She's a heavy equipment operator who pretty much dominates any room - or
I Could Break Ribs (i)

---

Intro:

JC loves to crush and she does exactly that in this clip, all while having fun with her new toy, Tony, a crush virgin who gets a lot more than he asked for.

12-28-2013
I'll Just Take Him

---

Intro:

Buffy, tired of Addie and her boyfriend banging all the time, decides she might rather have him for herself.

12-13-2013
Smell That, Bitch!

---

Intro:

Addie and Buffy are 2 roommates who are having trouble getting along.

10-23-2013